Loma Linda University Medical Center includes the adult tower on the Dennis and Carol Troesh Medical Campus, the Cloverleaf Tower and the Schuman Pavilion. Our academic medical center is recognized as a leader in healthcare, including pioneering work in fields like organ transplant, cancer treatment and cardiac care.
With 320 licensed beds, our hospital provides expert care in nearly every specialty to hundreds of thousands of patients per year. As one of the region's two Level 1 trauma centers, we also provide San Bernardino, Riverside, Inyo and Mono counties the most advanced trauma care available.
Visiting Hours
Please check in at the welcome desk to receive your visitor access badge for the day.
 Hospital Visiting Hours
Daily: 9 a.m. – 9 p.m.
More info
 ICU VISITING HOURS
Daily: 8:30 a.m. - 6:30 p.m.
and 8:30 p.m. - 6:30 a.m.
---
New Visitor Restrictions: To help reduce potential spread of coronavirus, we are restricting the number of visitors to our hospitals and clinics. View full details
---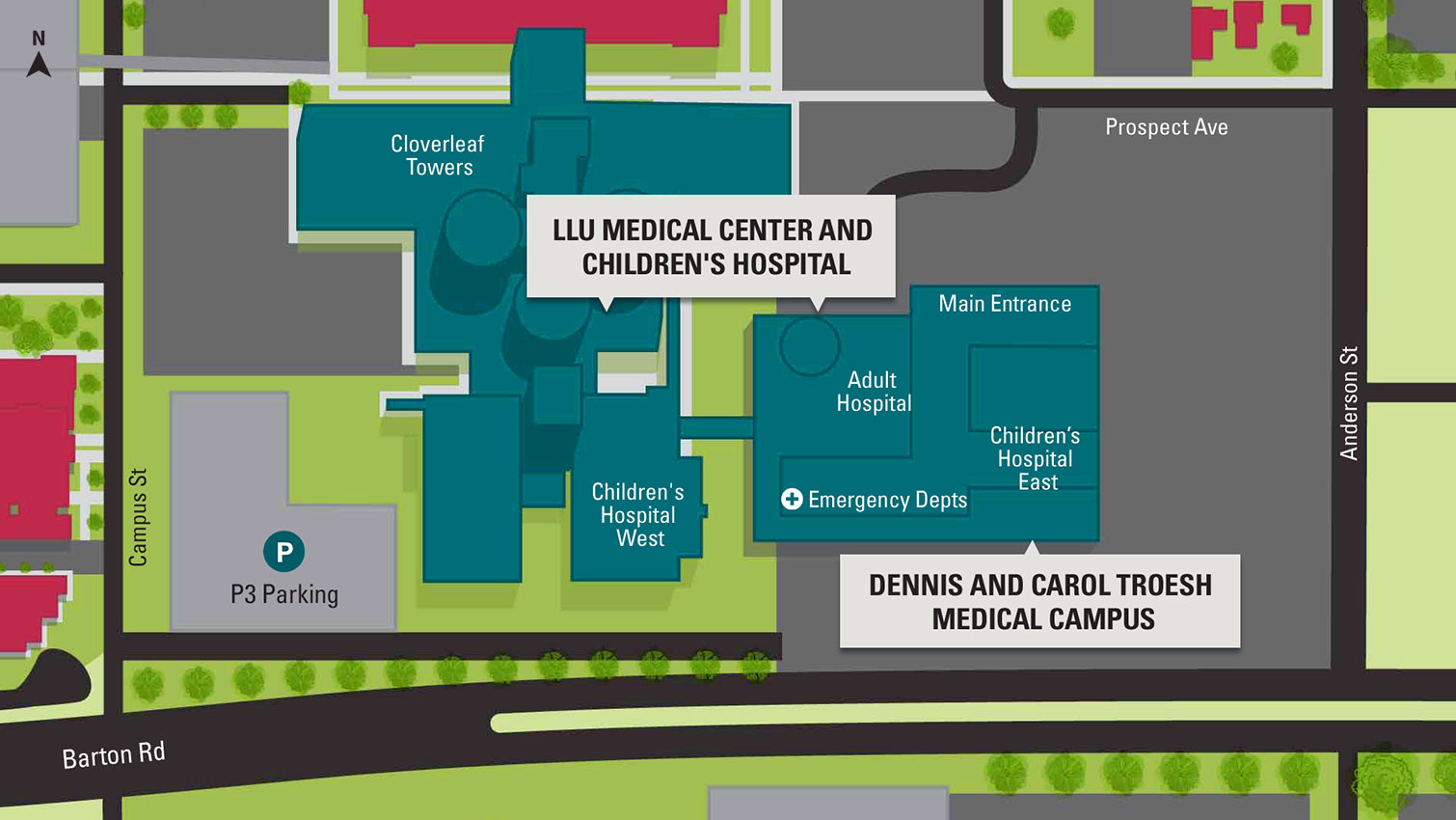 Entrance & Parking
As a patient or visitor, you have the option to park in the P3 parking structure or use our valet services. You may also drop off or pick up patients at the hospital front entrance on Prospect Avenue. Learn more about entrance, parking and valet services, including details on accessibility and cost.
Parking: The P3 parking structure provides free self-parking to patients and visitors. P3 is located on the corner of Barton Road and Campus Street.
Valet: Valet services are available at the hospital main entrance on Prospect Avenue.
Frequently Visited